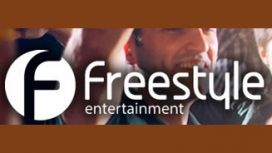 Wedding entertainment can be the same. Choosing the wrong wedding DJ can leave lasting bad memories, literally for years; but choosing the right one can absolutely make your special day, finishing on a high. For you and that special someone, tying the knot will (hopefully) be a once in a lifetime experience. This is hardly the time for jokes. Why? Because calamities occurring, such as having a typical budget DJ cancel on you at the last minute, or not even turn up, is no laughing matter. Our (dreadful) wedding DJ claimed to have done the music for Ricky Gervais's wedding, and before that, Hugh Grant's.
As an 'experienced wedding DJ offering a full service', he reckoned he'd take care of everything, 'from top to bottom'. We didn't realise that included Molly, the Maid of Honour. The budget DJ at our wedding had no insurance, and he never shut up. His jokes were inappropriate, and the songs he played were truly awful; when he wasn't hogging the microphone, that is.
---
Reviews and Ratings
We do not have any reviews about Freestyle Entertainment available right now.