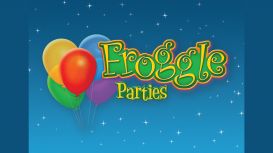 Froggle Parties offer high energy parties that are non stop fun!!!
Every party has a huge variety of activities packed into it, which helps keeps the kids completely gripped from start to finish.
Froggle Parties do regular entertainment for a range of high profile clients such as Harrods, Lego, Tesco, Great Ormond Street Hospital, Well Child Awards, numerous nursery chains, and more!!
All of our parties are created by our own in house froggle team.
Choose from a brilliant range of entertainment packages:
childrens entertainers/ magicians;
Clowns;
discos;
themes (Over 50 to choose from) Plus free themed invites with every party;
bubble parties;
Puppet shows;
Balloon twsiting;
Science Parties;
Games & dancing Parties;
Walk around entertainment;
Toddler parties;
Nursery Parties.
We can combine lots of the above activities to customise your party too. So your party can be made bespoke to suit your needs.
Call to find out more!!
Services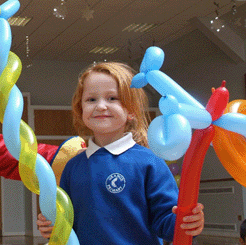 These extra special children's party packages are led by our wackiest entertainers and we jam-pack an energy bursting show of incredible magic, brilliant games, fantastic balloon modelling and musical fun like the conga, limbo dancing and funky dance competitions. You'll also meet one of our hilarious puppet show characters like Biggles the Bear, Sammy the Tortoise or George the Cheeky Chimp, who have the kids in uncontrollable fits of laughter.
With rocket balloons racing around in the air and our crazy bubble and snow machines blowing bubbles and snow galore, we fill the room with an amazing party atmosphere the kids will truly never forget! (Don't worry there's absolutely no mess to clear up afterwards as the snow is all self-disintegrating!)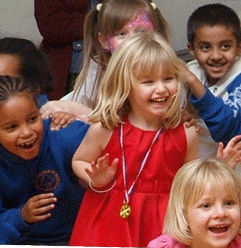 At Froggle Parties, our children's magicians and party entertainers have truly amazing and wacky characters that have the kids in fits of laughter from start to finish!
Packed with astonishing magic, hilarious puppet shows, lively dancing, brilliant party games, balloon modelling, bubbles and top quality prizes, you can be sure this is a party the children will be raving about for weeks to come!
If your party is for a birthday, we make a huge fuss over the birthday child, where they get to help with the magic (assuming they want of course) and other aspects of the show, and are showered with balloons galore. They're made the absolute star of the party!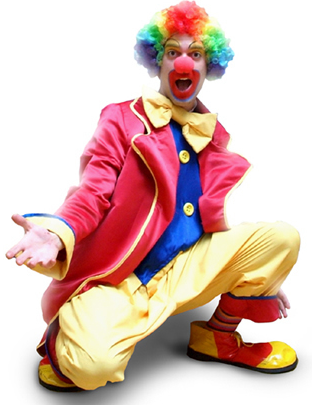 Froggle is our very own hilarious kid's clown, exclusive to Froggle Parties, offering non-stop fun and silliness! Froggle's crazy and wacky personality is full of energy and truly has the children in fits of belly aching laughter from start to finish.
All our children's clowns are dressed up in the outfit shown in the photo and offer a fantastic range of jaw dropping magic, wacky party games and crazy puppet shows. Not to mention incredible balloon modelling and top quality prizes. (Including water pistols, stickers, medals, balloons, sticky wall crawlers, etc.). This show really is jam packed with everything!
If it's a birthday, your child is made the centre of attention and receives heaps of amazing balloon sculptures and wonderful prizes. Every child gets a prize and a balloon model to take home with them too.