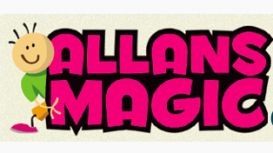 ALLANSMAGIC do the best children's parties ever with a guarantee of a Stress-Free Magical Party™ in Abredeen, Aberdeenshire, Angus and Moray. ALLANSMAGIC provide the complete children's party

from start to finish and were the first to introduce the complete magic party package! ALLANSMAGIC are full-time professional children's entertainers available seven days a week. We don't have other jobs! Other children's entertainers in and around Aberdeen and Aberdeenshire have "normal" jobs!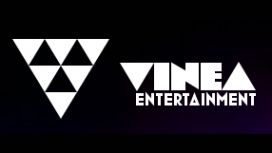 Think back for a second to the last event you went to. What is one of the first things that you remember from that night? Was it the food? Was it your drunk aunt Betty? Well the response we get from

nearly everyone is. The entertainment, and so it should be. In our opinion the entertainment is the highlight of the night, its usually the deciding factor as to whether everyone had a great time as oppose to a good time. Our main point - In order to get your night right, get the entertainment right first.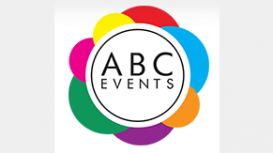 ABC Events have been providing first class Event Services and entertainment all over the UK for the last 24 years. The company began in a modest sized office in the Central Belt in Scotland and has

now grown to incorporate our HQ Depot housing our extensive equipment range and our Sales and Marketing Teams, we also have dedicated Operations Teams based throughout the UK and a full fleet of vehicles traveling the lengths and breadths of the country to deliver Events on a daily basis.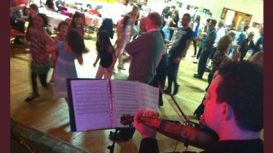 Whether it's a wedding ceilidh, a corporate ceilidh, a student ceilidh or any type of ceilidh event in Aberdeen or beyond, The Robroy Ceilidh Band can provide the ultimate ceilidh band and disco

package for ceilidh events in Aberdeen, Edinburgh, Glasgow and across the UK.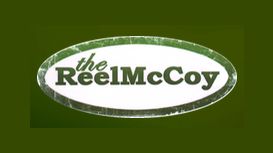 If you like classic pop and rocks songs AND an energetic, foot stompin' ceilidh, then you have come to the right place! The band will guide you right through from your First Dance to the last, and

with expert ceilidh calling (and teaching if required) no one will be left out. Providing our own equipment of the highest quality, including a compact but powerful sound system, exciting LED lighting and now a stunning starcloth, all included as standard.